Pay Online
1. Click on "quick pay" option.

2. Enter "Consumer ID" or "Demand note"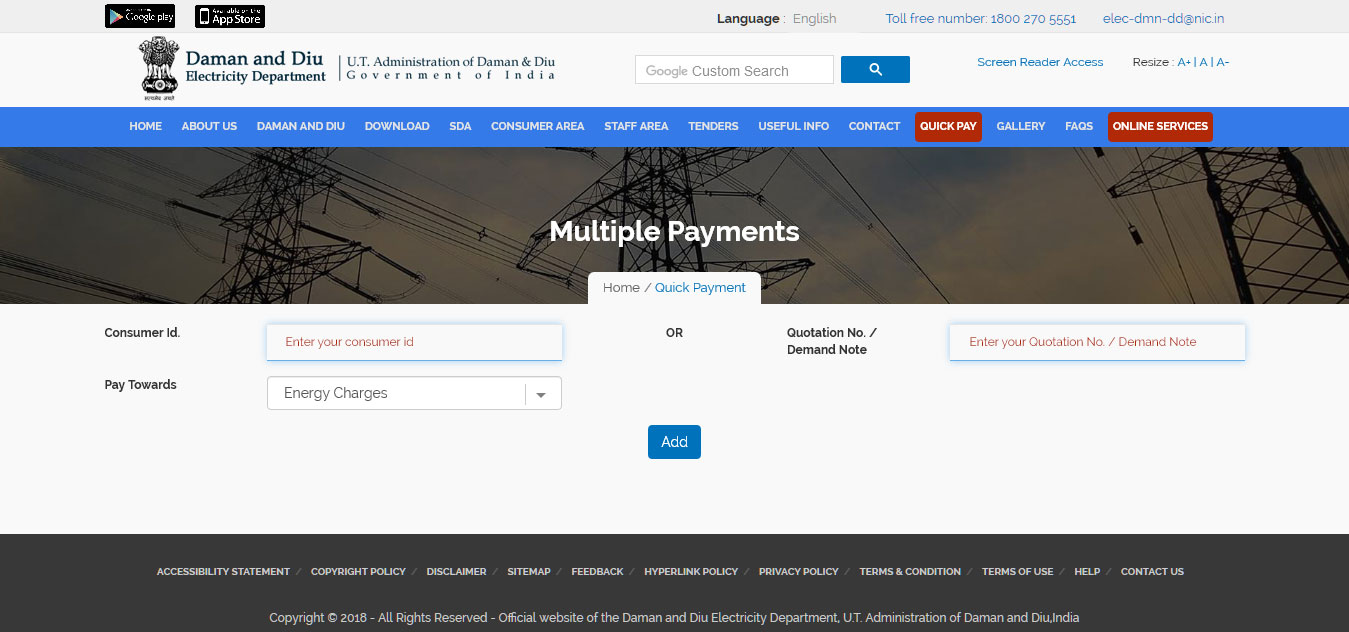 3. Click on "Add"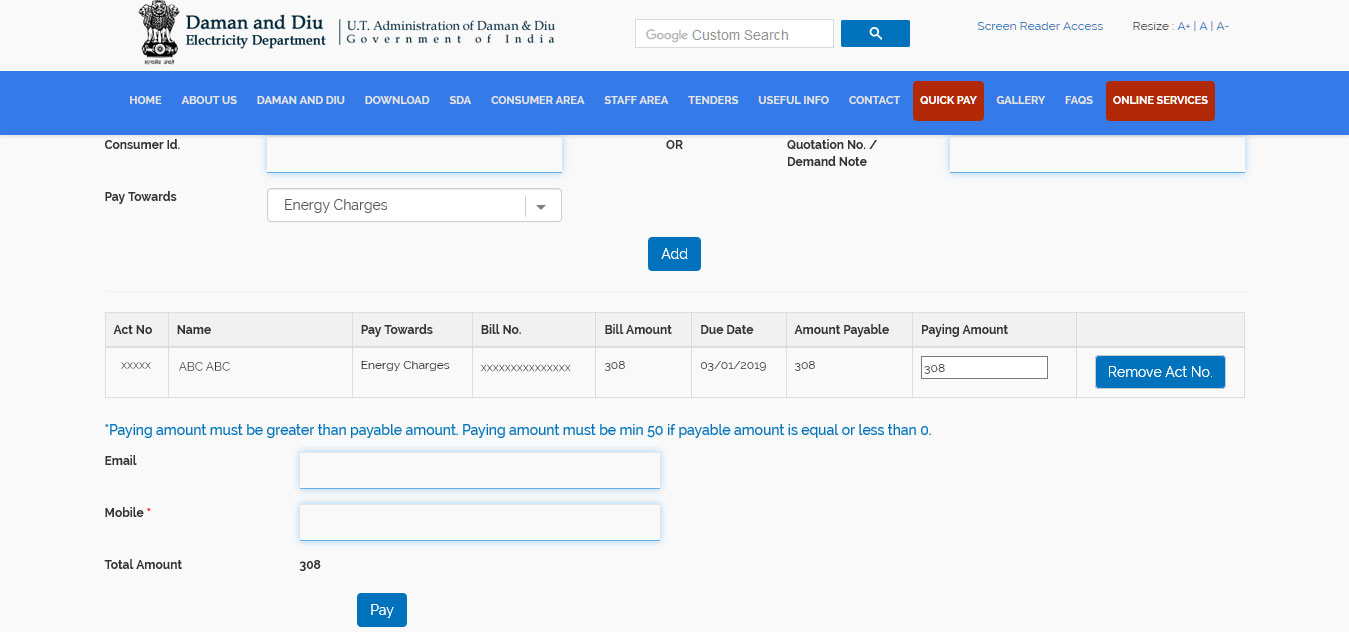 5. Enter "Mail ID" and "Mobile no." and then click on pay button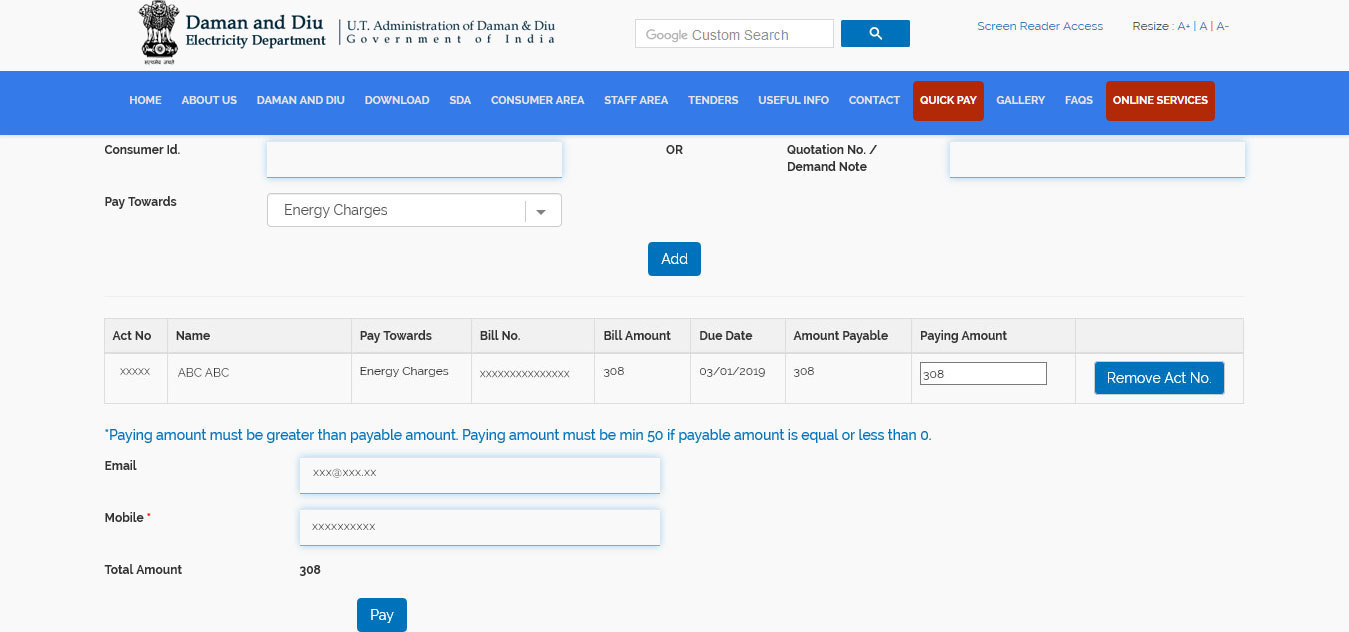 6. Again click on "Pay" button on payment confirmation page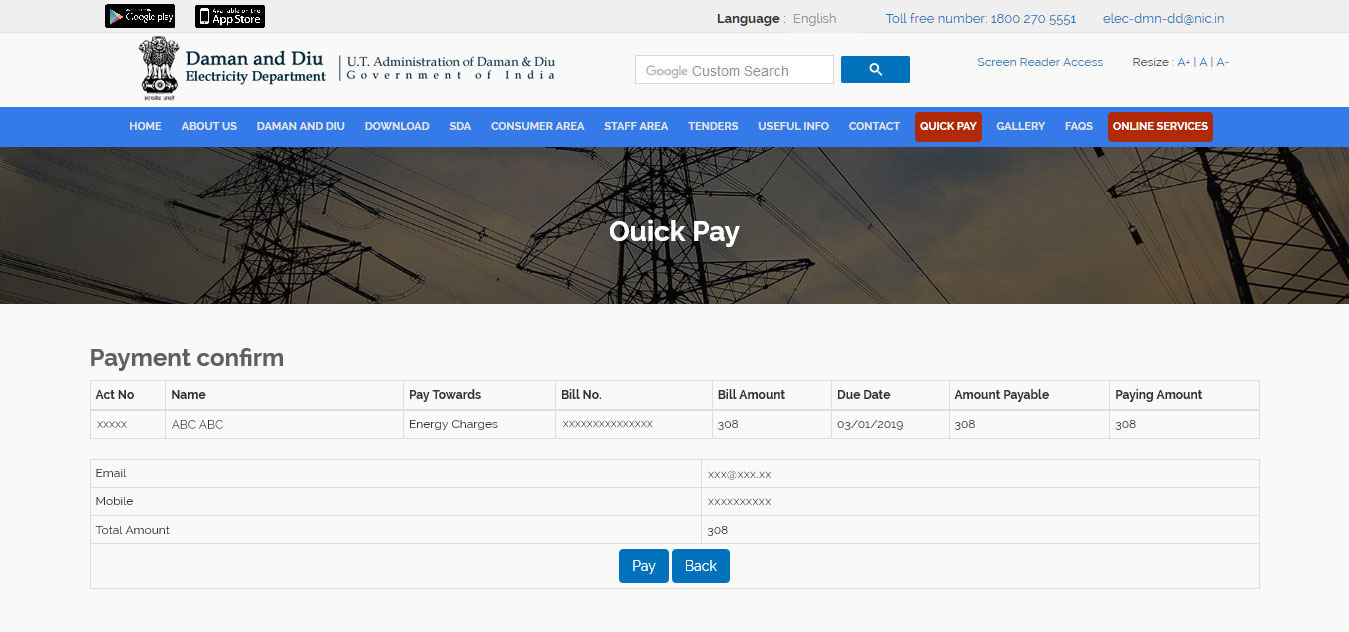 7. Select your mode of payment and complete the payment.